Artist: Terrell Edwards
---
Terrell Edwards took to the stage as an adult contemporary artist. The smooth, but explosive tunes is what got the attention of legendary tonight show host Jay Leno. Within days of being introduced to Jay Leno; Terrell was invited to Las Vegas to work alongside the legend. Terrell and the Tri City Rat Pack spent the next few years opening for the icon at the Mirage in Sin City.
Terrell's long-awaited solo project "Unchained" was released in 2018, showing his resurgence as a soul singer and in the same year he was nominated for the "Live Entertainer of the Year".
Beyond music, Terrell Edward is a true philanthropist in many charitable organizations. One of his passions lie with The Reach Mission Foundation, which was founded by Edwards and brings aid and awareness to International poverty relief, and also provides financial support to local youth initiatives. The other organization that receives a lot of attention and financial support from Terrell is the Alzheimer's Society. Terrell hopes to inspire people in everything that he is blessed to be a part of. He's having the time of his life! Everybody deserves that opportunity!"
Terrell is a live show stage performer! That said it was important that the unchained album had that live show organic feel. 90% of the songs were recorded live to track using all live musicians!
---
---
Album
---
Unchained
The Unchained Project was a Labor of Love for Terrell. From the first track to the end, the songs paint the picture of a man's search for the perfect one. Some roadblocks, some missed opportunities and some lost, found and unconditional loves are all described in this powerful AC/R&B project by the crooner!
Learn More about This Album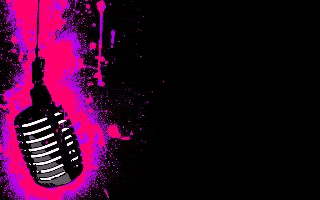 Want to be a featured Independent Artist?