Artist: Rene Collins
---
Originally from San Francisco, Rene Collins has been involved in music his whole life. He started learning piano at age ten, studying vocals at 11 years old, and was writing original songs at 12. His voice was forged while playing with a variety of acts through high school and college. In his early rock years in California he became lead singer with Trump Loliel, High and Outside, and dancer for The Nation Funktasia produced by Denzil Foster and Thomas McElroy (creators of Toni Toni Toni and En Vogue). Also during this period he was a circus acrobat and jazz singer with Make A Circus for 12 years. Once moved to New York, he recorded two albums with "Blue Ceiling" before branching out on his own to record "Aphromystic". His music history combined with decades long career of theatre acting and dancing formed the charismatic and intelligent artist he is today. With influences including Earth Wind and Fire, Dave Matthews Band, U2, Ella Fitzgerald, Marvin Gaye, Elton John, and Bob Marley; his sound crosses genres and speaks to anyone who experiences his music.
---
---
Album
---
Love & Revolution
If the saying "Music is the Soul given a voice" is true, then Rene Collins is that voice. Infusing African spirituality with reggae, jazz, folk, and a hint of Hip hop for taste, he blends together a sound, as contemporary as it is timeless. His music gives us more than something to fill the silence. He imparts to us words of wisdom and light in a perfect marriage of insight and love.
Learn More about This Album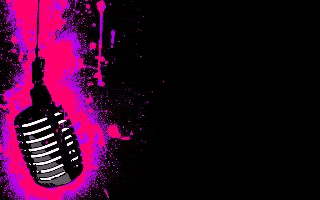 Want to be a featured Independent Artist?