Artist: Rachel Flowers
---
At twenty-six years old, Rachel Flowers has forged a busy and distinguished musical career as a composer, singer, songwriter, multi-instrumentalist, and producer spanning multiple genres and already recognized worldwide. She first gained recognition for her talent as a young child and has been admired and mentored by the likes of Greg Lake, Keith Emerson, Dweezil Zappa, Conductor Terje Mikkelson, and a series of jazz greats. She has performed with artists as diverse as Arturo Sandoval, Dweezil Zappa, Michael Sadler, Robert Berry, The Keith Emerson Orchestra, and more.
Rachel has commanded the stage as a solo artist, fronted jazz combos, performed her own organ concerto, and starred in the award-winning documentary film "Hearing Is Believing," produced about her unusual life and talents. As a student, Rachel won countless awards as a pianist and flutist, and has now gone on to perform and record on the global stage. While her favorite instruments continue to be piano and keyboards, she also plays flute, guitar, bass, saxophone, Chapman Stick, and other instruments, and continues expanding her musical arsenal.
Rachel currently has two solo albums, Listen (2016), and Going Somewhere (2018), and has been featured on recordings with Michael Sadler of Saga, Telergy, and Stratospheerius. Amidst her various musical projects, she even found time to produce an album for her mom, singer/songwriter Jeanie Flowers. Rachel is currently hard at work recording her third album, Bigger on the Inside, with an expected release date in December 2020.
---
---
Album
---
Going Somewhere
Singer/songwriter and multi-instrumentalist Rachel Flowers shares her sophomore solo album, Going Somewhere which features 13 tracks inspired by some of her favorite artists – Kirk Franklin, Talking Heads, Steely Dan, Stevie Wonder, Prince, Emerson, Lake & Palmer, and more. As with her debut album, Listen, Rachel refuses to be pigeonholed, drawing from her extensive musical background to create a sound with elements of jazz, rock, orchestral, and pop, but one that is uniquely her own. This album, as well as her first, is self-produced, recorded at home, and Rachel plays all of the instruments with the utmost precision. Her sweet, almost angelic voice will lure you in and keep you listening. Her music is playful, sophisticated, and delivered with an incredible sensibility.
Learn More about This Album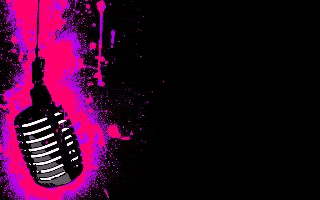 Want to be a featured Independent Artist?