Artist: Lost In Atlantis
---
LOST IN ATLANTIS is unstoppable! While it takes other bands months or even years to even write a new record, much less bounce back from not one but two serious 
tour bus crashes; in a very short time LOST IN ATLANTIS released their debut Silent World, followed by the Sophomore offering Lover Freak, and most recent album This World Is Ours: Part I ,and toured relentlessly with Epic Proportions before being handpicked by Kevin Lyman to rock the 2013 and 2017 Vans Warped Tour, Kevin Says Stage and Ernie Ball stages.
Consisting of vocalist Elisabetha "Lizzie" Rosnowski, drummer David Allen, guitarist Eric Pinedo and guitarists Ryan Streeter; LOST IN ATLANTIS is driven by a passionate endeavor for not only a fresh but a purposeful sound, revolutionizing what they've dubbed "rocktronica" by combining the best elements of riff heavy rock with irresistible electro-pop into a sweeping live show brimming with colorful and dynamic energy.
In addition to national and local television appearances including ABC Good Morning America, ABC Nightline, KTLA, KTVU, KICU most recently, Time Warner Cable's So Cal Beat.
---
---
Album
---
This World Is Ours Part 1
Lost In Atlantis album is full of powerful ballads, guitar hooks, electronic influences, full of massive chorus that encompasses their true genre of "rocktronica". The opening track 'Guardian Angel' features the lead singer of Yellowcard, Ryan Key. 'Wild Kids' follows with a more melancholic manor, with multi-layered elements that can belong to a movie soundtrack. 'Real You' has a heavier electronica influence that hits hard with distorted guitars. 'This World Is Ours' is a more pop driven song with heavy dance influences, synth breakdowns and massive leading choruses. 'Run' closes the album and it fully encapsulates Lost In Atlantis' 'rocktronic' motif. Full of powerful, rhythmically driven songs, with massive bass and drum parts.
Learn More about This Album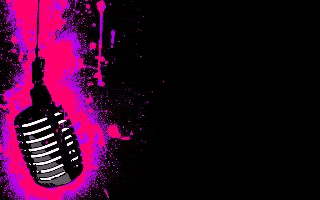 Want to be a featured Independent Artist?