Artist: Kyle Jordan
---
Kyle Jordan is an alt-pop singer/songwriter out of Long Island, New York. With musical influences spanning all the way from 80's synth-pop to the 90s punk scene and all the way to today's electric and frenetic style of production, Kyle Jordan fuses the powerful songwriting and unique musical character of John Mayer, Harry Styles and Ed Sheeran with an added touch of gritty electronic production in the vein of artists like Blackbear and Billie Eilish.
Kyle Jordan's music is as instantly relatable as it is contagiously upbeat. Kyle's live sets are known to be a fun mix of catchy original music as well as classic bar-room anthems that are sure to get everybody in the audience engaged with the show. Kyle Jordan started his career as a performer in Boston, Massachusetts playing at bars, clubs and festivals spanning from the original Cheers bar in Beacon Hill to The Big E festival in Springfield. After his move back into the New York music scene, Kyle Jordan has hit the ground running with performances all over Manhattan, Brooklyn and Long Island including venues such as The Bitter End and Rockwood Music Hall.
---
---
Album
---
Lost
"Lost" is the first self-produced EP from Kyle Jordan. Lost is an incredibly special album because of the story behind it. After graduating college in Boston in 2019, Kyle noticed that he was at a crossroads. As he had dreamed of becoming a musician, he faced the choice that every musician must face at one point: do I settle for a desk job and make music into a hobby or do I take a leap of faith and risk it all to make music into my career. Kyle decided the latter taking the next year and a half to master the art of music production and songwriting. At the end of that long year, Kyle had released the "Lost" EP, a fresh, new sound that was emblematic of his personal music taste and style.
Learn More about This Album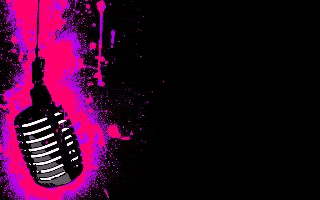 Want to be a featured Independent Artist?