Artist: Jude Johnstone
---
Born in Bar Harbor, Maine, Jude Johnstone began writing songs at about age 8. At 18, she was "discovered" by Bruce Springsteen's saxophonist, Clarence Clemons. After spending some time in New York and New Jersey under his wing, in 1979, she moved to Los Angeles, where her songs quickly became sought after by other artists. She has been covered by Bonnie Raitt, Emmylou Harris, Bette Midler, Johnny Cash, Stevie Nicks, Mary Black, Jennifer Warnes, Trisha Yearwood and more, including a #1 song for Yearwood's debut album called "The Woman Before Me" which earned her a BMI award. Her songs then appeared on 8 other Yearwood cds. She also penned the title track to Johnny Cash's 1997 Grammy winning album "Unchained."
Jude has released 8 cds of her own; her latest called "Living Room" simply for having recorded it in her living room in East Nashville, Tennessee. "Johnstone dwells in a sonically spacious universe within her living room in these spare, affecting songs that move us and stir our souls." Henry Carrigan, nodepression.com.
Jude has been featured on the CBS Early Show, and NPR Radio's "Morning Edition." Her songs have also been on several television shows including "Nurse Jackie", "Army Wives" and "Lie To Me."
She has opened shows for Jackson Browne, Emmylou Harris, Bonnie Raitt, Richard Thompson, Shawn Colvin, Chris Hillman and many others and toured Europe under her own name numerous times.
---
---
Album
---
Living Room
Jude Johnstone has gone a step further toward intimacy on her new album for BoJak Records. She and engineer/producer Michael Hanson recorded the album with no isolation, no frills, in her house in East Nashville, Tennessee. The result is a spare and achingly honest set of ten songs aptly titled "Living Room."
Learn More about This Album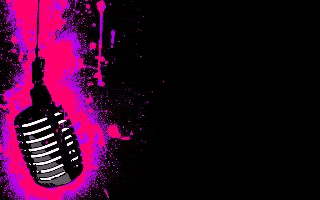 Want to be a featured Independent Artist?