Artist: ALiBRA
---
ALiBRA is a Los Angeles, alternative/dark pop artist. Her raw and passionate voice paired with her wild, yet controlled, live performance creates a show that is charged with electric charisma and energy.
ALiBRA has a wide range of influences including Alanis Morissette, Outkast, Billie Eilish, Oasis, Cage the Elephant and more. She beautifully blends 90s grunge, EDM, and dark pop that gives new life to alternative music. ALiBRA spends a good portion of her time promoting mental health awareness to spread the word that life can be beautiful to those who can't yet see it. She also spends her time supporting the LGBTQIA community. Her Dad came out as gay when she was 19 years old and her family rallied around him to support his true self. ALiBRA's family raised her to love and accept everyone as they are, and to always spread equality and kindness.
Through her art, ALiBRA has finally found who she is as a person. She does not follow industry conventions; rather she is blazing her own trail that is straight from her heart. ALiBRA is all about love and inclusion and reaching out to those in need. She's here to change the world through her voice and her message. Let her change yours.
---
---
Album
---
Out of My Head
Out of My Head is an Electro, Alternative-Pop track that uses electric guitars, electric bass, drum machine and synthesizers. The song portrays a darker and eerie sound that was heavily influenced by Alanis Morissette, Trent Reznor, Billie Eilish, The Nightmare Before Christmas, and Nightmare On Elm Street. The song has a double meaning. In the verse's, ALiBRA is recognizing that she's too much inside of her head which is causing her to get in her own way of success. She is then simply stating that she needs to get out of her head and stop overthinking. Because she's unable to do so, she then becomes out of her head in the sense that she's gone crazy which is reflected in the chorus. By the time we reach the first half of the bridge, she has an epiphany that it's been her ego talking all along which is why she can't get out of her own way. The 2nd half of the bridge she demands that she's not going to allow her ego to take over. But by trying to kill her ego she is ultimately still getting in her way and then once again becomes out of her head.
Learn More about This Album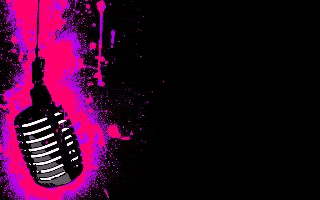 Want to be a featured Independent Artist?